The case for my Server arrived, a picture story of putting it together.
Motivation
I was tired of the messy Setup and recently this case was cheap to get. So I forked over about 100€ for the case, the antennas and the mSata-to-Sata adapter.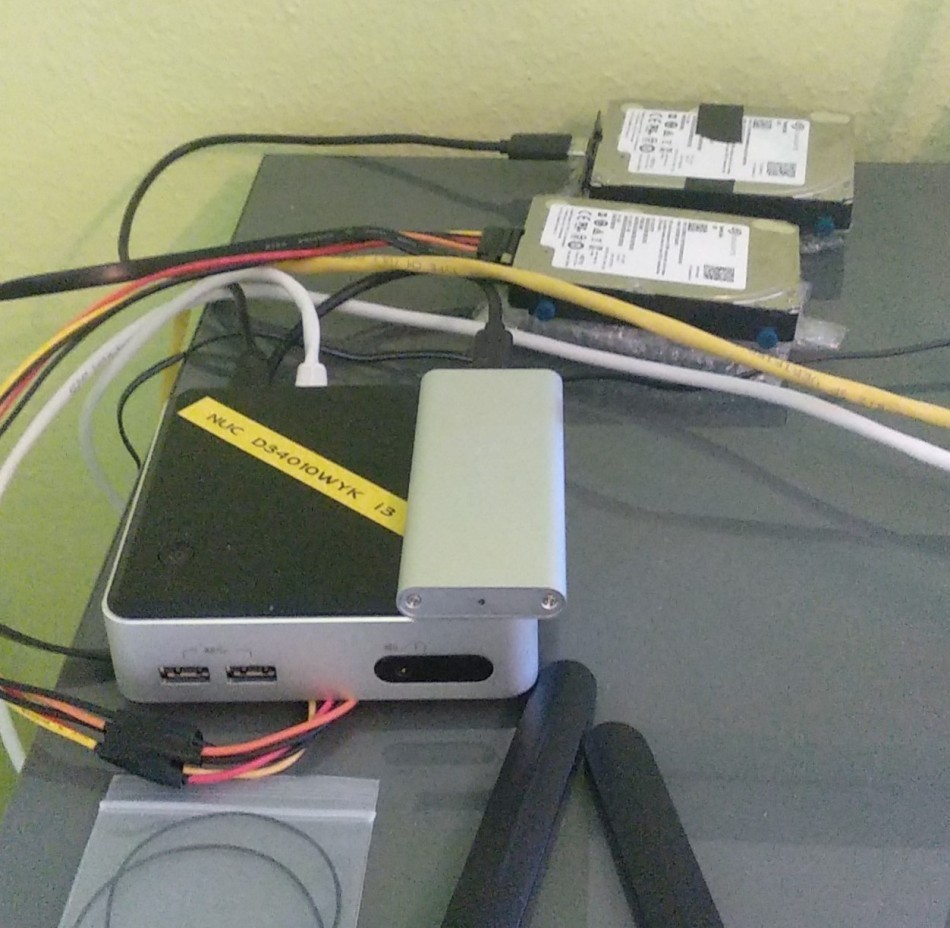 The build process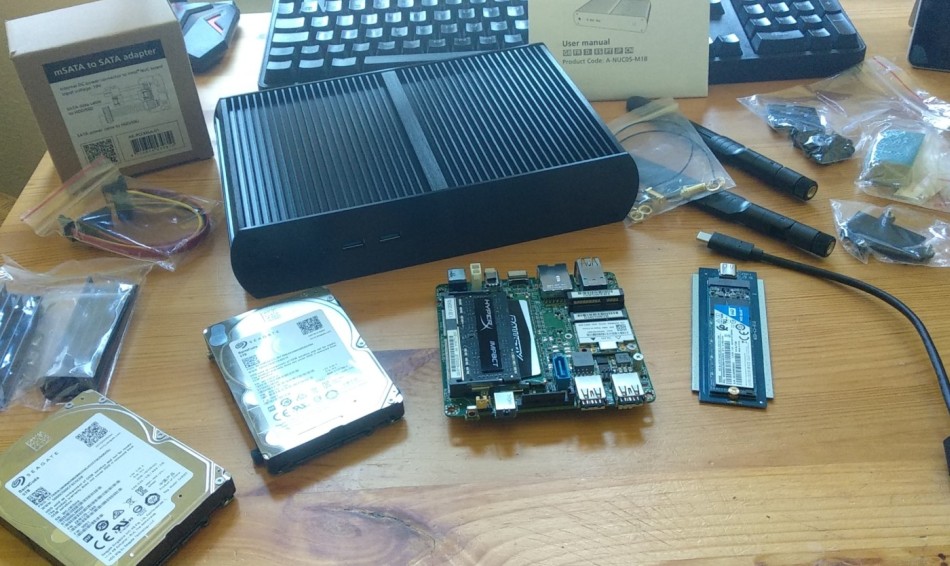 parts list:
2x 5TB 2.5" Seagate HDDs, salvaged from external enclosure (very cheap that way)
500GB WD Blue SSD with USB 3.1 adapter
WiFi antennas (I think it's sad that this premium case doesn't have them already)
Akasa Tesla-H for this NUC
Akasa mSata to Sata adapter, because the Nuc has only one extra Sata port.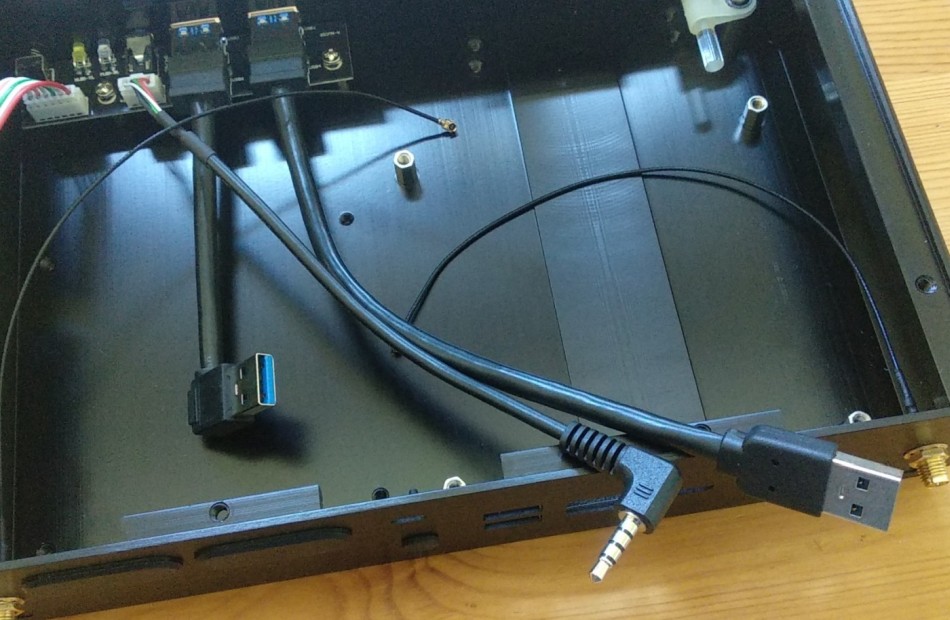 first, add the extension cables for the WiFi antennas, they will be difficult to attach later.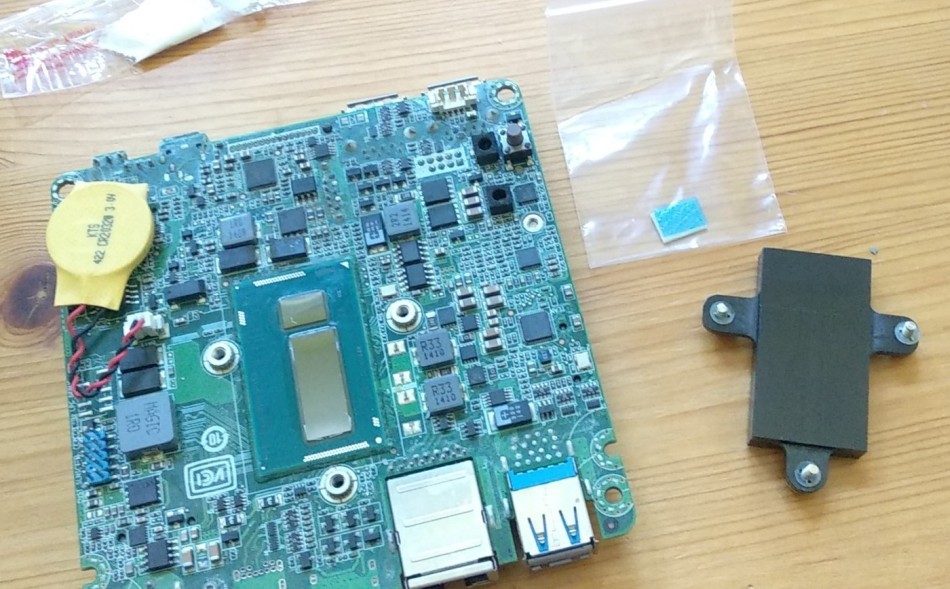 the cleaned NUC without its original fan assembly.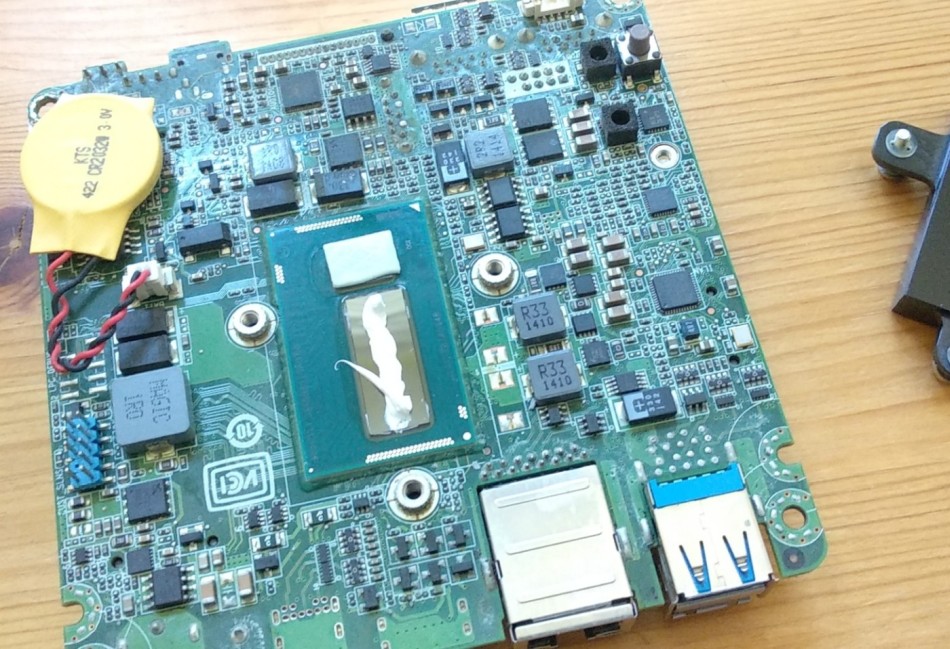 applied the included thermal paste, I hope it's somewhat good. But This machine is low power anyway, it will be fine.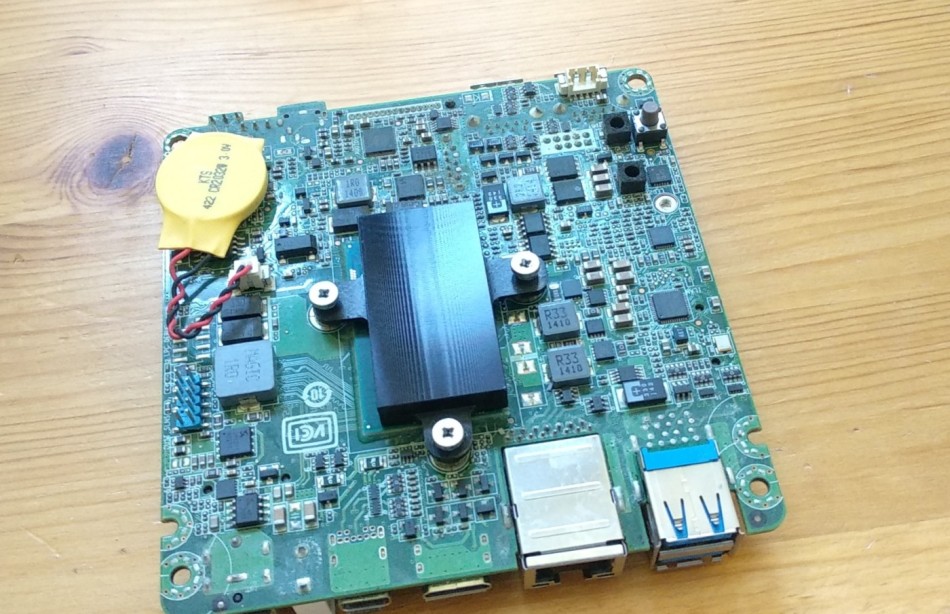 They deliver it with a small distance block fitting this processor, because this case can house other NUCs, too.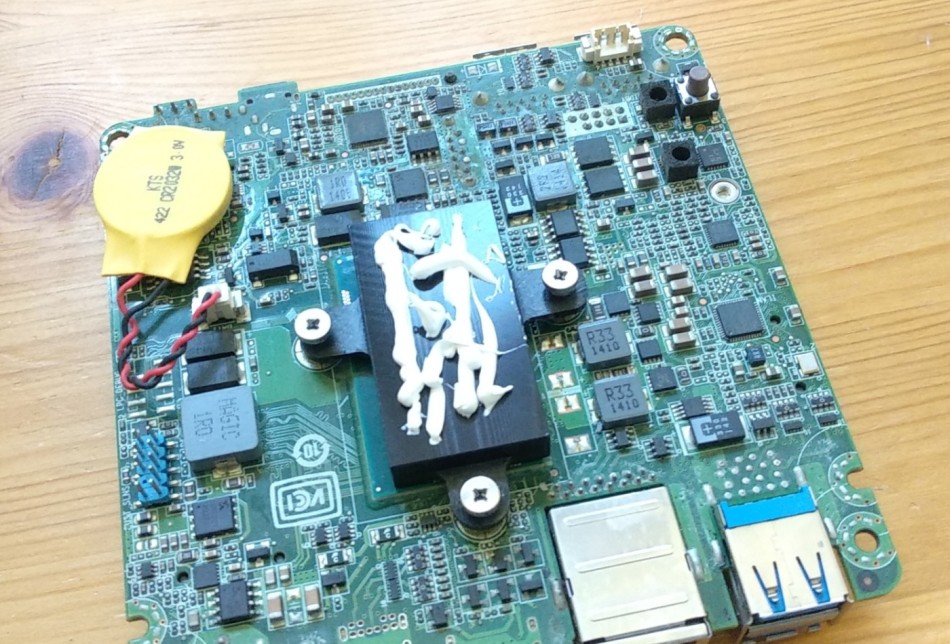 And added all the thermal paste that was left.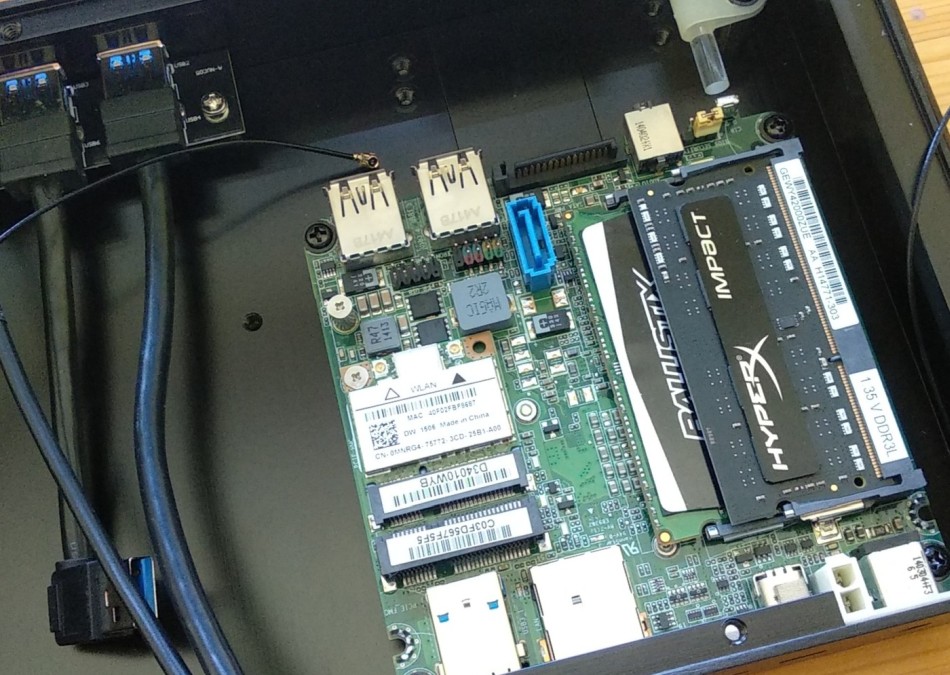 Next up: putting the NUC inside the case, no problems here.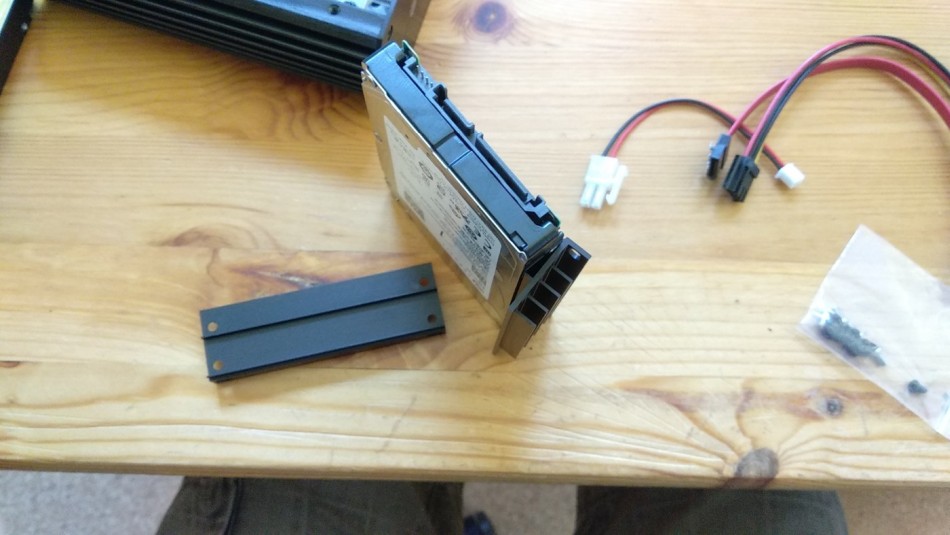 The case came with hard drive brackets, but I guess, My drives are a bit to big.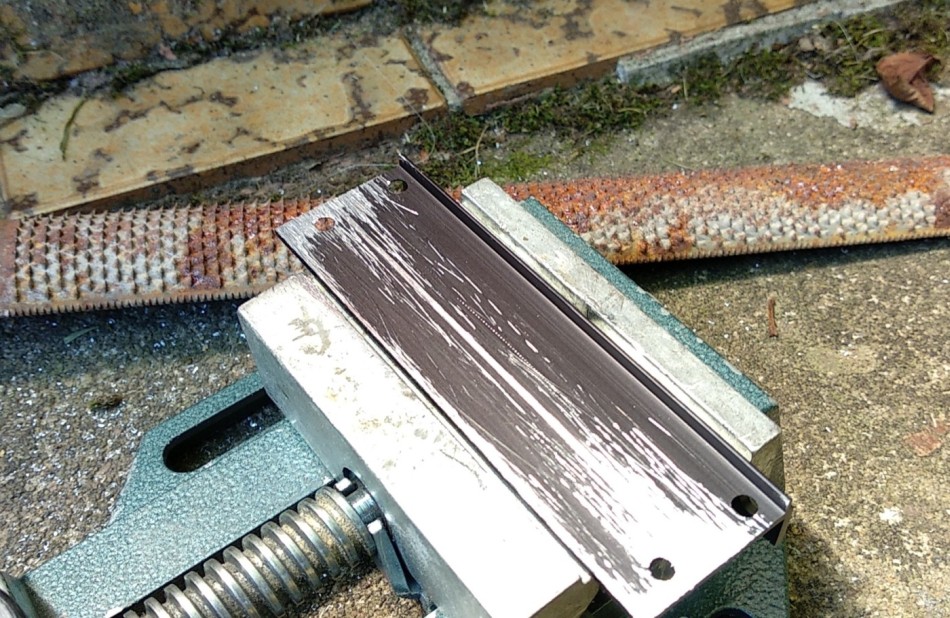 But I don't care. I just grinded of the bit of aluminum with the limited tools I had. It's not pretty, but nobody will ever see it again. Certainly better than using double sided tape to fix the drives in place.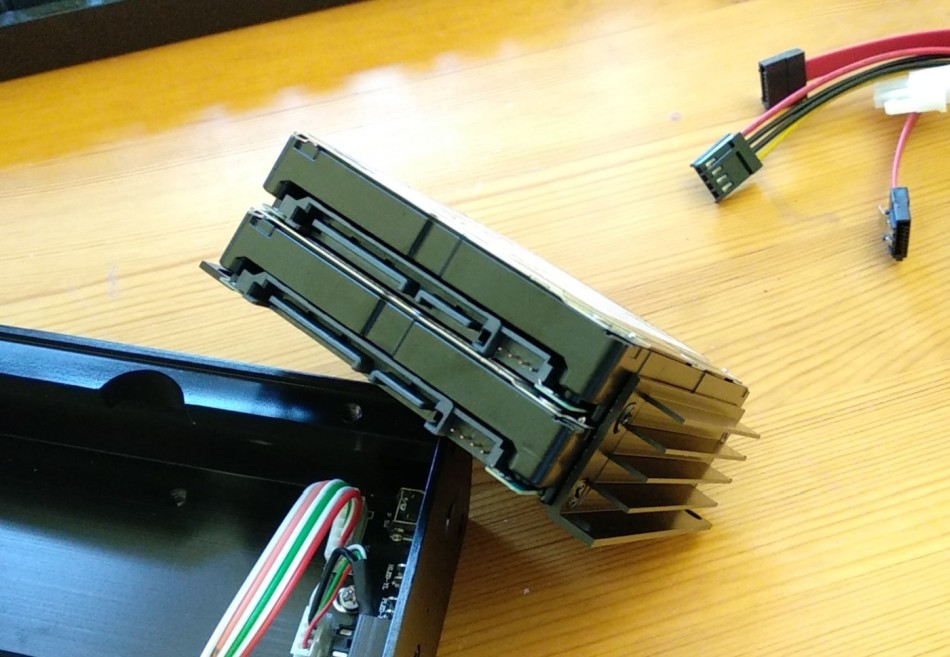 There, barely fitting and I could see a teeny-tiny bit of air between the drives. TO screw them in I actually had to do some pushing. So I was a bit worried if they could still spin and all. But it turned out to be no problem. yet..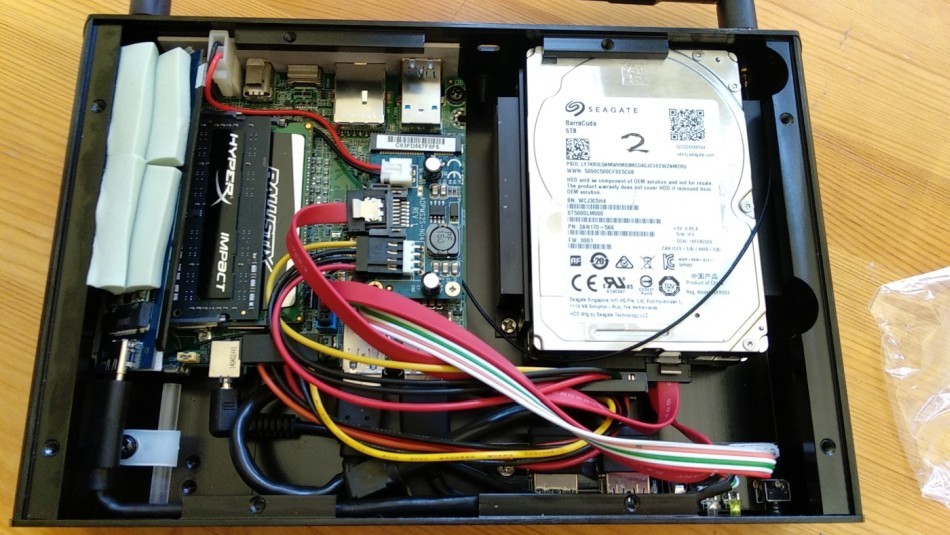 Putting it all together there are quite some cables now. I sacrificed one of the front USB for the USB SSD and put it on the left after adding some insulation tape on the back of the adapter. With the case came some thermal contact mass (white stuff on the SSD). I was intended to be used with the original SSD, but I used it like this. I hope it does anything at all. Probably does. At the very least it keeps the SSD from moving around.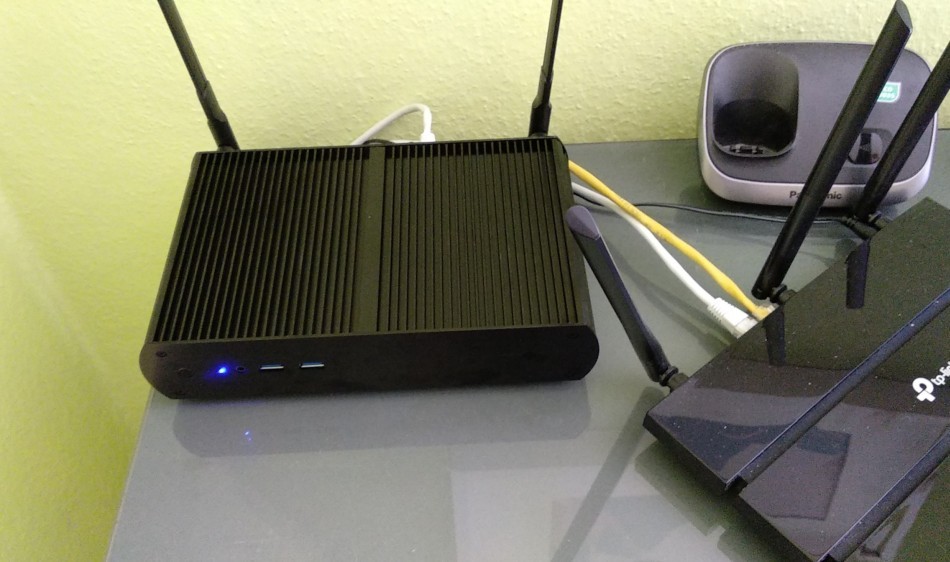 Much better now!
Contrary too my assumption, the hard drives got quieter and the case offers much better cooling than the fan. When I was running some encoding job on this machine (yes, it is slow, but speed is not an issue for me) usually it would peak at about 70˚ after a few seconds. Not it stayed way below 50˚ even after about 10 minutes.